ISSO Movie Night
Who: international students, scholars, postdocs, and family members
Capacity: 40
When: Thursday, March 18th
Time: 7:00 p.m. – 9:30 p.m.
Location: South Ballroom
Cost: Free!
Register: Here
Deadline: Tuesday, March 16th by 11:59 p.m.
We will be playing Parasite for the movie and students will receive a box of popcorn, brownies, and juice (all prepackaged). The room is at 50% capacity and students are required to be socially distant. Everyone must wear a face-covering other when eating at a table by themselves. There will be hand sanitizer throughout the room.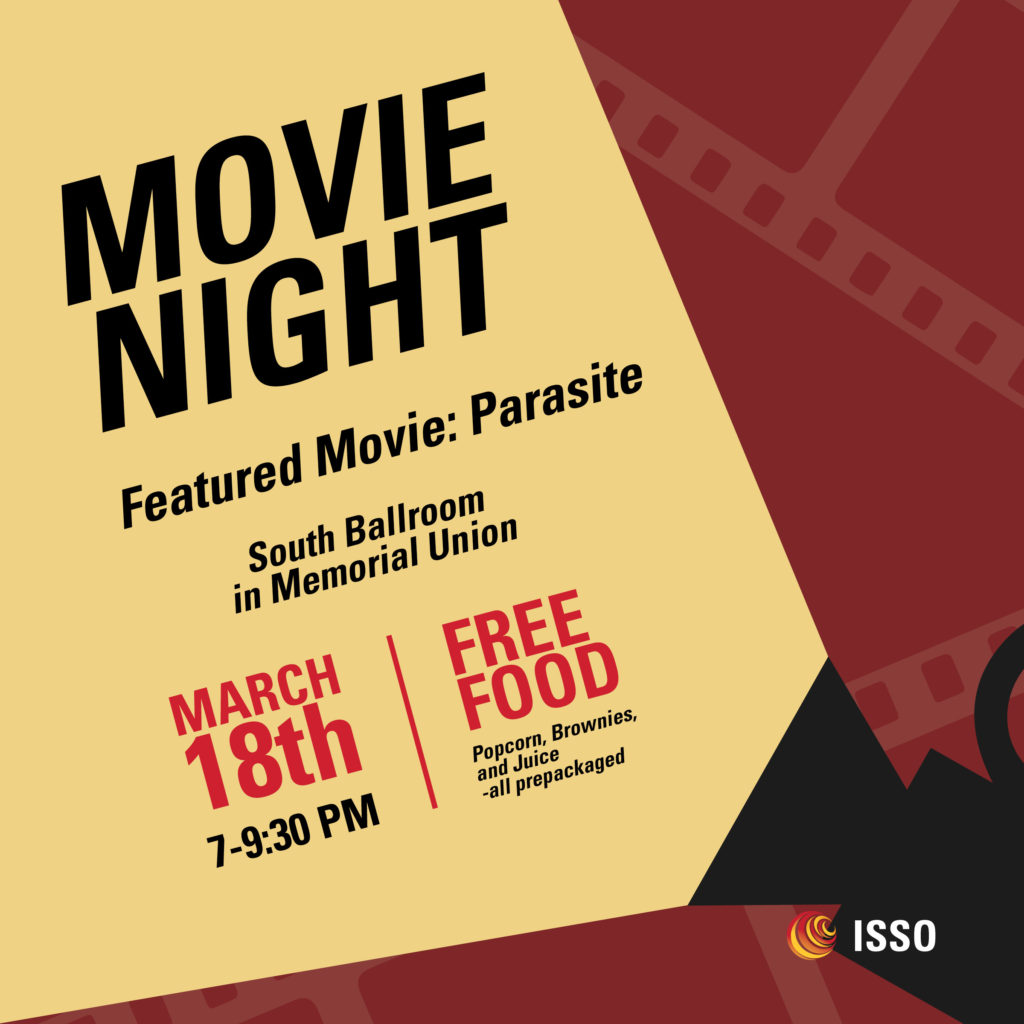 ---
Virtual International Advisor Town Hall
Who: international undergraduate and graduate students
When: Wednesday, March 31st
Time: 5:00 p.m. – 6:00 p.m.
Location: Zoom
Cost: Free
Register: Here
Deadline: Tuesday, March 30th by 11:59 p.m.
This event will involve a 30-minute presentation focused on student's questions asked during the registration, internships over the summer, OPT, USCIS delays, and international travel during COVID. There will also be a 30 minute Q&A with advisors.
---
eSports Day with Recreation Services and ISSO
Who: international students, scholars, and postdocs
Capacity: 21
When: Friday, April 2nd
Location: ISU eSports Facility
Cost: Free
Register: Here
Deadline: Wednesday, March 31st by 11:59 p.m.
Individuals will be able to check out Rec. Services new eSports facility while playing video games on consoles or computers. Students will have to bring their ISU Red Card to enter the building and facility. Social distancing protocols will be in place and face coverings will be required at all times. No food or drink is allowed.
---
English Together
Who: International students, scholars, postdocs and their family members
When: Tuesdays and Thursdays from 4-5 p.m. English Together will start on Tuesday, February 16th and will end Thursday, April 29th.
Where: WebEx
Cost: Free
Register: Here
No Deadline – you can register at any time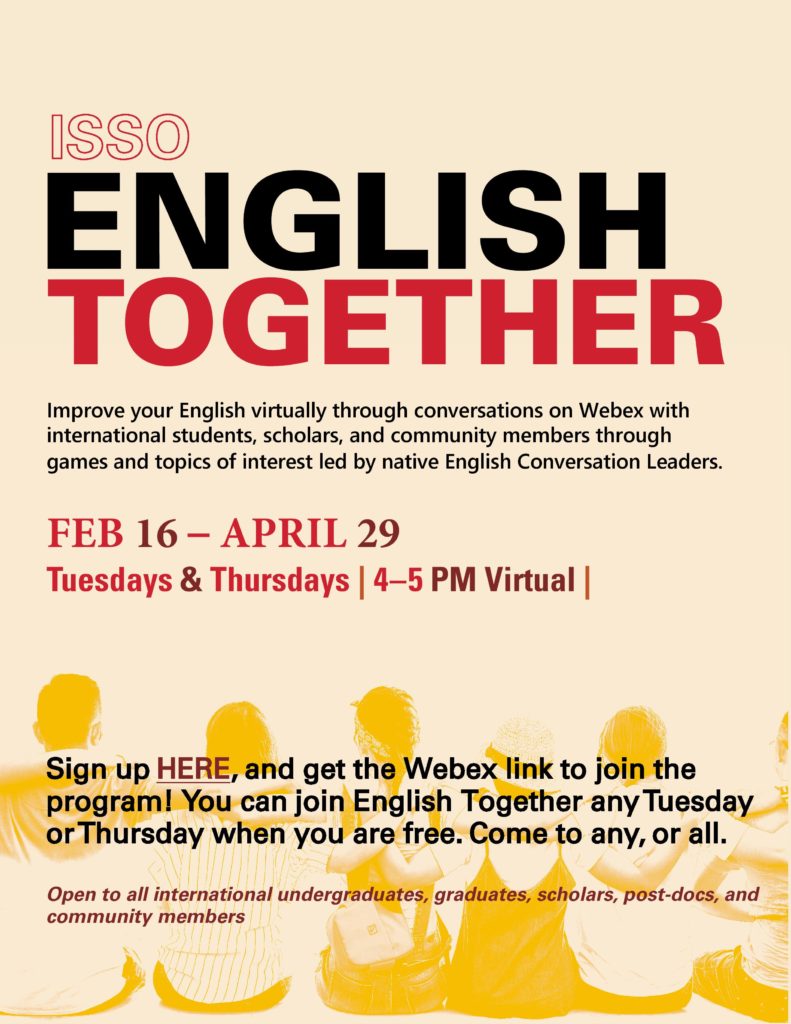 ---